Does your insurance provider really have your best interest in mind?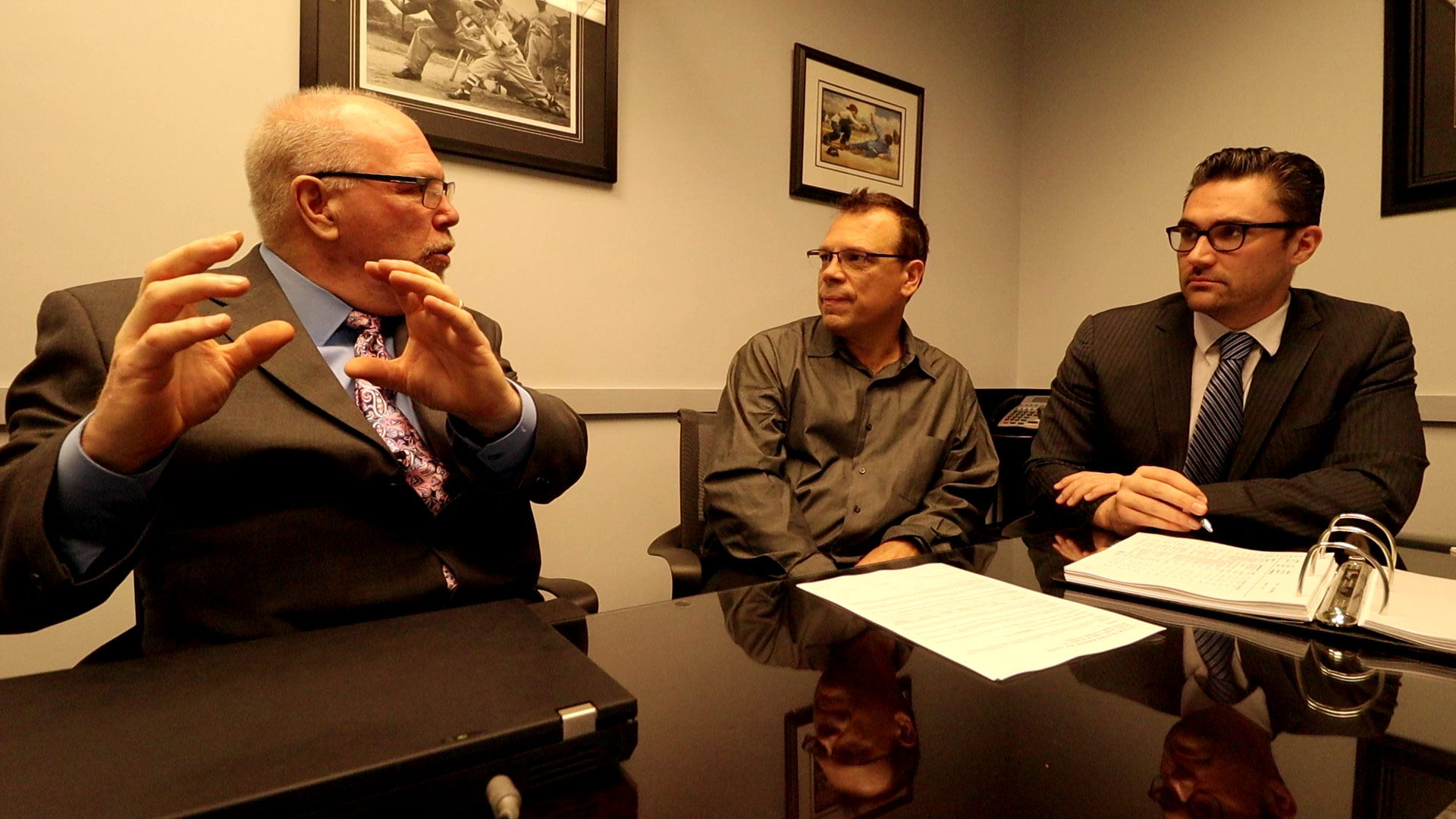 Even for experienced business professionals or those with background knowledge of insurance, dealing with a catastrophic loss will be extremely time-consuming, as well as likely aggravating and possibly overwhelming. Do not expect your insurer to wait while you consider how to best handle your loss. Once you report a claim, your insurance company will hire an adjuster. Often that adjuster will then proceed to directly arrange matters related to your claim in a manner that best suits your insurance company. This can create a real disadvantage, leaving you to try to navigate to complexities of your insurance claim while the insurance company's adjuster is making decisions and moving ahead at the behest of your insurance company. Insurance policies are complex at the best of times and in times of turmoil, it can be a real challenge to make sure that you are getting everything that you are entitled to under your insurance policy.
That is where Pythe Navis MDP can help you. We work for you, not for your insurance company – with your best interests in mind.
Our role is to make sure that all steps are taken to ensure that you receive the full benefit of your insurance coverage, more specifically we will:
Work with you to formulate objectives that are consistent with the intent of the policy, the extent of the loss and your goals.
Develop a claim's management strategy to be implemented giving consideration to the objectives, the nature and extent of the loss and the ability of the policy to respond.
Conduct a thorough review of your insurance policy and explain the coverage elements to you.
Assess all aspects of the loss to your property.
Analyze any associated indirect loss that may have occurred (such as by-law / building code compliance requirements, loss of business income, additional living expenses etc.).
Make sure that your loss is property quantified and formulated in accordance with your insurance policy.
Make sure all applicable statutory and contractual provisions are fully complied with.
Strive to maintain a positive relationship with your insurance company throughout.
Make sure your claim is successfully negotiated with the insurance company and settled equitably and in a timely manner.

We help you navigate the complexities of insurance so that you can achieve a comprehensive and fair settlement. With Pythe Navis MDP, you can be confident that your claim will be managed quickly, efficiently and with a final settlement that gets you the maximum result.
"
" . . . . In my view, Mr. Smart has brought a high level of expertise, ethics and experience to each of these files and I would not hesitate to recommend him to any of my clients or to any professional organization."
Legal Counsel
"
" . . . . His vast experience in the industry and amazing negotiating skill make him an extremely valuable ally. If you find yourself in a tough situation you want Jim Smart in your corner. In addition to his impressive skill and knowledge of insurance matters, one of the most incredible qualities of Jim Smart is the way he cares about his clients. And he is tireless in his efforts until the job is done.
. . . . He is articulate, intelligent, and diligent."
Legal Counsel
"
"I want you to know that in all my years, I have rarely seen such a magnificent result achieved by an insurance adjuster. You have done an incredibly good job and my client and I are very appreciative of all your efforts which not only brought about success but were conducted in an entirely professional way"
Legal Counsel
"
"…We were overwhelmed with the fact that our home was gone and that on top of the matter, we had to file an insurance claim… In late November and after several months of dealing with the insurance company we saw that the claim was not going in our favour. We were relieved when we received a letter from Pythe Navis Adjusters Corporation and contacted them to see what they could do to assist us with our insurance claim.
After our initial meeting with their adjusters we were encouraged to know that they could help us settle our claim with fair results. Pythe Navis Adjusters Corporation provided exceptional service and knowledge during the process and yielded excellent results in the end. They were able to help us alleviate our aggravation with the insurer as well as represent our interests.
…We are grateful to have used the services of Pythe Navis knowing that we would not have achieved the same results if we had done the work ourselves. We highly recommend Pythe Navis to anyone who has suffered a property loss as they are professional, courteous and genuinely care about their clients."
Former Client
"
"We had no idea what to expect when we began the claims process but the insurance adjuster hired by the insurance company to handle our claim made us feel as if everything would be well taken care of and we believed in him. However, it wasn't long before my wife and I felt things were beginning to go a bit awry. For instance, it was clear to us that the insurance adjuster was in a hurry to settle the claim. While this may sound like a good thing, some of the areas we were concerned with weren't being addressed and we felt that the adjuster had a hidden agenda that may in fact not benefit us at all. It was about this point that we felt we needed help in completing the claim.
It was just about this time that we received a letter from Pythe Navis Adjusters Corporation. Upon reading their letter and speaking to an adjuster with their firm, we were surprised and encouraged at learning our hopes of receiving a fair and expedient recovery could be achieved. We hired Pythe Navis soon after meeting with one of their adjusters and were grateful to finally have someone knowledgeable with the claims process representing our interests.
It wasn't until after we engaged Pythe Navis that we discovered why the insurer wanted to settle our claim so quickly. Had we settled the claim prior to hiring Pythe Navis Adjusters Corporation, we never would have realized the full potential of our insurance policy."
Former Client
"
". . . . I received word that a fire had destroyed my very beautiful home. The news was to say the least, devastating. . . . .
. . . . my mind was reeling with all the work I assumed would have to take place. Just the thought of having to document all of the Personal Property I had accumulated over the years was expected to be a daunting task. . . . . Needless to say having Pythe Navis Adjusters Corporation there from the beginning of my claim took most of the weight off my shoulders and that was a good feeling.
At our first meeting Pythe Navis showed their concern and accomplished the task of allaying many of my fears. Throughout the entire claim, Pythe Navis' level of service was exceptional. They kept me informed as the claim progressed, took the time to reassure me when I needed it and worked diligently on my behalf."
Former Client